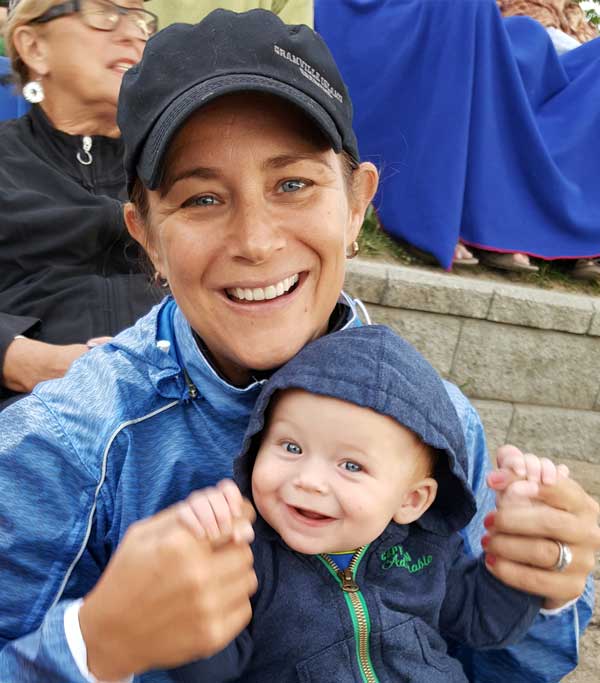 Hello, I'm Kelly Lerbekmo. I'm a passionate and driven individual who believes in following standards that deliver high quality results.
My greatest strength: the ability to communicate a clear and strong message using proper layouts, impressive graphics, inspiring typography and functionally creative online interfaces.
My specialties: graphic and web design, illustration, front-end development, web and application analysis, search engine optimization, lead generation and marketing automation.

I started in the graphic design industry way back in junior high school by creating logos and illustrations for schools and small businesses. I won my first art and design award at age 11 and then won my first $500 design grant in grade 8 (a logo for County Clothes Line in Sherwood Park, Alberta). After attending Alberta College of Art and Design in Calgary, Alberta and then graduating from MacEwan University in Edmonton, Alberta with a degree in Visual Communications, I then began my official career and started as a junior Graphic Designer in a creative studio on Granville Island, Vancouver. After numerous years working in the high-tech industry I have found that my curiosity and technical interests around Web Design & Development brought me to where I am today – a blend of graphic design, web development and marketing. "You can't manage what you can't measure" is a quote that I strongly believe in when marketing your business. I also believe that to be successful you need to adhere to six simple rules. It's why I've written the Six Equal Sides of Success (as seen below). This also describes a lot about me.

The Six Equal Sides of Success
There are six equal sides of success. Whether it be for a company or individual a successful company will equal successful people and vice versa; successful people will equal a successful company. It is through invaluable lessons that I've learned, recognized and practiced in my 20 years of experience that leads me to where I am today. These are solely my thoughts and opinions.
1
The 'Right Attitude'
Common characteristics for a great attitude are: Open-minded, Down-to-Earth, Professional, Respectable, Strategic, Driven, Persistent, Dedicated, Balanced & Resourceful. The 'Right Attitude' can work with and embrace change while respecting and learning from the past.
2
Internal Communications & Teamwork
When groups of people are trying to accomplish the same goal, ideas on how to achieve them need to be shared and collaborated upon. A company's Business Model and Vision should be regularly communicated so that employees, customers and shareholders always understand the company's direction.
3
Effective Marketing & Brand Communications
To drive interest and brand recognition, it is important to stay on top of industry trends and effective marketing techniques so that you can create intriguing messages and creative campaigns. Ensuring growth and success of your campaigns through campaign management with marketing automation and web analysis is essential.
4
Sales and Customer Relationship Management
Displaying genuine pride, belief and excitement in what you're selling will make your customers feel relaxed and confident. Managing those relationships through the entire sales cycle with a CRM tool makes everyone's work-life more organized and easier to manage.
5
Technical Understanding, Development & Support
Experience in developing and programming or having the technical understanding of it always helps support successful project management and planning.
6
Great Mentorship and Coaching
Having a supportive and approachable coach and/or mentor to help guide individuals in need of advice is imperative. Whether you are the coach or you have them in your company, having these individuals or being one, helps build solid foundations for success.